WHY PLAY WITH US
Tucker Tennis Academy at Genesis Health Clubs-Riverside offers unmatched coaching and classes for players of all ages and skill levels – enhancing technique, improving confidence and building strength. TTA's training methods for children and adults are encouraging, safe and fun at affordable rates.

Tucker Tennis is the only tennis club in Oklahoma with 8 High Performance certified coaches and a world class fitness center. TTA is also the only club in Oklahoma with two dedicated pickleball courts and the only club in the U.S. with their own 3D motion video analysis department and computerized strength machines for all sports.

1 of only 6 USTA Certified Regional Training Centers, Tucker Tennis was awarded Best Developmental Training Program in America in 2014 and offers junior programs for children and young adults ages 4 to 18. As a result of their success, TTA students have been awarded more than $2 million in scholarships from universities nationwide.

TTA continues to raise the bar in tennis education and fitness with the club undergoing a multi-million dollar renovation.
PHILOSOPHY
The TTA Philosophy is to teach proper stroke mechanics and athletic skills throughout our developmental pathway, and create a culture where players welcome competition of all levels and are prepared to handle adversity. The program teaches problem solving, independent thinking and resiliency through well-organized drills and games. Parents work with coaches to hold players accountable on and off the court to help build character and personal responsibility. We value respect for parents, coaches, opponents, and the traditions of the game. We aim to live honestly, play with passion and lead through actions.
Principles of the TTA philosophy:
Complete Player & Program (long term athlete development / program pathway)
Competencies (Technical/Tactical)
Core Values (Character)
Curriculum (Systems of Teaching)
MISSION & VISION
TTA Mission Statement: Develop the Athletic Skills and Fundamentals to become a Complete tennis player. Provide a detailed Progressive Pathway that allows players to maximize their long term potential. To adhere to our core values that shape and impact young people in a positive way for their entire life.
VISION
To develop world class people and players.
CORE VALUES
These are the guideposts that drive our planning and are central to our beliefs as people and tennis coaches. We desire to instill these core values in our players, with the assistance of parents and guardians.

Competitor

To build humble, confident, resilient players on and off the court

Honesty

Choosing to do right when no one is looking and put the truth above all else in your life.

Professionalism

Holding everybody accountable for their actions, being prepared, punctual, and giving your best effort every time on the tennis court.

Passion

The unconditional love to get better, through internal motivation, goal setting, competing hard on the court, leading by example, and running for every ball.

Respect

To behave in a way that honors yourself, your family, the Tucker Tennis Academy, and the traditions of the game. To look people in the eye, treat people with admiration, and value everyone's belongings.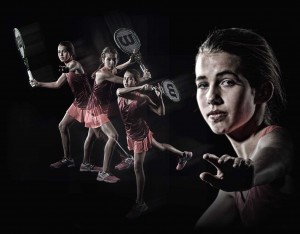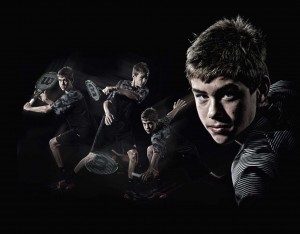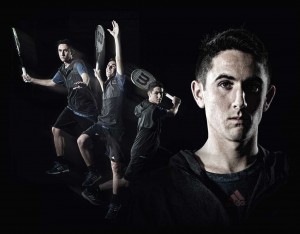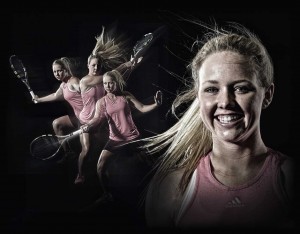 The Tucker Tennis Academy at Genesis Health Clubs-Riverside was founded in 2001 by director Trent Tucker and is located in Tulsa, Oklahoma. The Facility has 15 lighted outdoor courts, 6 indoor courts and a full service fitness center.
Genesis Health Clubs-Riverside
3030 E 91st
Tulsa
,
OK
Interested in training with Tucker Tennis? Click here to learn more about our programs.
"I have been working with Trent Tucker since 2001 and have had the pleasure to witness the incredible evolution of the Tucker Tennis Academy. Trent has a real passion for the sport that is a big part of the culture, success and energy at the program. The environment is positive and the kids love to spend time at the program on and off the court. This culture has created some of the best junior players in the country. As part of the professional staff, I have access to an incredible database of training material that helps me improve as a coach on a daily basis. As a parent of two kids in the Tucker Tennis Academy, I couldn't think of a better place for my kids to spend their days on and off the court. My children get to learn from some of the finest coaches in the world."
- Ellie Bailey, Tennis mom and TTA Developmental class leader
"The Tucker Tennis Academy brings world-class tennis training to Tulsa at affordable pricing and in a wholesome environment. The TTA has recently been voted the #1 USTA Regional Training Center in the United States.

Trent has been my son Nathan's personal tennis coach since he was 9 years-old and has provided superb technical and strategic development for him. Nathan has truly flourished under his mentorship and we are very grateful for his daily, intense dedication to making him a better tennis player and person. He has recruited and surrounded himself with excellent coaches to provide the faculty necessary to help all players and developed a High-Performance Program to help those who desire that type of training.

The combination of drills, supervised match play and fitness along with providing travel coaches when needed has created all facets required for developing and sustaining high level players. He truly has vision and a love for training junior tennis players and we are very lucky to have him and his staff here in Tulsa."
- Dr. Patrick P. Han, University of Kansas tennis player
"You rarely find great tennis players who are also passionate about teaching every aspect of the game, much less those who truly understand that junior tennis is equally about proper technique (both strokes and footwork), outstanding physical and mental conditioning, a healthy relationship between players, coaches, and parents, and productive life lessons. As I and my son have experienced, Trent and his staff live and breath for just such an understanding, and they know how to convey it to their students. There is no healthier place for a young player to learn the game and pursue greatness."
- Lane Wilson, former Division I player at University of Tulsa
"Over the better part of a decade that I spent at the Tucker Tennis Academy, I not only gained an unbelievable tennis education that I could not have gotten anywhere else, I also gained a family, life coaches and mentors, and my best friends to this day. All of the coaches at The Tucker Tennis Academy do what they do because they truly love the game and believe in all of the players. TTA players learn to compete, win, and most importantly become a team."
- Harry Warden, University of Oklahoma tennis player
"Trent and his staff run one of the best junior academies in the country. Not only do they produce great tennis players they produce great people. The kids from the Tucker Tennis Academy are always highly recruiting by college tennis coaches because of their charachter as well as their tennis level."
- Ross Greenstein, owner Scholarships for Athletes