USTA Certified
"It is a great honor to be selected by the USTA as one of the 5 USTA Regional Training Centers. This partnership brings tremendous benefit to our players and families. Coaching education, play opportunities, resources, and training camps are just the a few examples. The synergy between the national level coaches and regional coaches is exciting and will certainly pay great dividends for junior and professional tennis in the U.S. for years to follow."

Trent Tucker
Director TTA
We are so happy to share our passion and love for tennis development with your family. Six years ago the USTA chose Tucker Tennis as one of the best 24 training centers in the United States. After re-evaluating the RTC program the USTA cut the centers down to only 5!

The remaining centers represent the highest bar of teaching, coaching, and training available. TTA systems of teaching, philosophy, technical and tactical standards are all aligned with those of the USTA.

This continuity allows our players to benefit from the vast resources the USTA provides. Our staff is constantly evaluated and provided cutting edge education. A mental specialist provides in house training for players and parents. Fitness training, parent and player resources, elite training camps, and quarterly visits by top national coaches are just some of the value our players receive from the RTC partnership.

The mission of the RTC is to identify and train young talent to help grow the base of players around the country with proper technical and tactical fundamentals.

Tucker Tennis is proud to be chosen as an RTC and is on a mission to grow the future success of American tennis.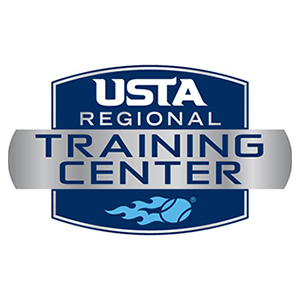 The Tucker Tennis Academy has been recognized by the USTA as the "Best Developmental Program in the United States 2014". This prestigious award is based on the players' outstanding performance at national and international tournaments.
World class coaches, a highly organized teaching system and family culture combined to achieve these outstanding results.
We sincerely love to impact players lives in a positive way!
The player experience and team bonding is unique and special to our program. We strive to empower and equip our students with the tools to have a successful life on and more importantly off the court.
The development of a young person and their tennis game is a challenging but incredibly satisfying journey. Over my 16 years as a coach I have so many wonderful memories coaching and traveling with TTA players. Tennis is a wonderful life teacher and we believe it to be the best sport in the world.
Sincerely,
Trent Tucker
Director TTA
UPCOMING
CALENDAR OF EVENTS
There are no upcoming events to display at this time.